Quality Instruction
Value Statement: ICSD staff work in an environment that celebrates new ideas, embraces and drives change, and collaborates with passion and determination to pursue growth and learning.  
The following are quality instructional practices in our district.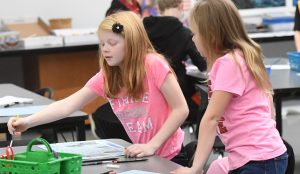 High quality professional learning communities.

Lessons taught with higher order thinking, deep knowledge and student understanding, substantive conversation and value beyond school using the Gradual Release of Responsibility framework.

Student tasks will construct knowledge, use elaborated communication and value beyond school.

Students performance will show construction of knowledge, conceptual understanding and elaborated communication.

Embedded reflection of the teaching process.

Sound assessments and best practices in grading.