Equal Opportunity/Affirmative Action
The Indianola Community School District is an Equal Opportunity/Affirmative Action Employer. It is the policy of the district to provide equal employment opportunity and not to illegally discriminate on the basis of race, color, national origin, religion, sex, disability, sexual orientation, gender identity, age or marital status in its employment and personnel practices.
The District will affirmatively recruit women and men, members of diverse racial or ethnic groups, and persons with disabilities for job categories where the representative groups are underrepresented.
Inquiries by employees or applicants for employment regarding compliance with equal employment opportunity and affirmative action laws and policies, including but not limited to complaints of discrimination, will be directed to: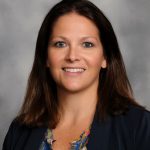 Mimi Kelly
Director of Human Resources/Affirmative Action Coordinator
Indianola Community School District
1301 East 2nd Avenue
Indianola, IA  50125
515 961-9500 ext 1502
Email: mimi.kelly@indianola.k12.ia.us
Inquiries or grievances may also be directed to the Iowa Civil Rights Commission, Grimes State Office Building, Des Moines, IA, 50319-0201, (515) 281-4121; or the U.S. Department of Education, Office for Civil Rights, 500 West Madison Street, Suite 1475, Chicago, IL 60661.