PowerSchool Student Information System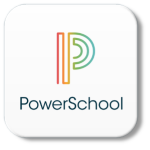 Indianola Community School District utilizes PowerSchool as the district's student information system (SIS) and learning management system (LMS).  PowerSchool was selected to streamline processes by providing a consolidated classroom experience for the school community. The PowerSchool Unified Classroom solution enables efficient management of student data from enrollment through graduation. Partnering with PowerSchool supports the school's mission to maintain a reliable and scalable infrastructure that fosters the innovative integration of technology into educational programs and operational processes.
To learn more about the PowerSchool tools that Indianola Schools is using, please take a look at these web resources: Unified Classroom Overview, Unified Classroom Video Overview, & PowerSchool Mobile.
Quick Links
PowerSchool Unified Classroom PowerSchool Parent Success Site Request a PowerSchool Parent Account