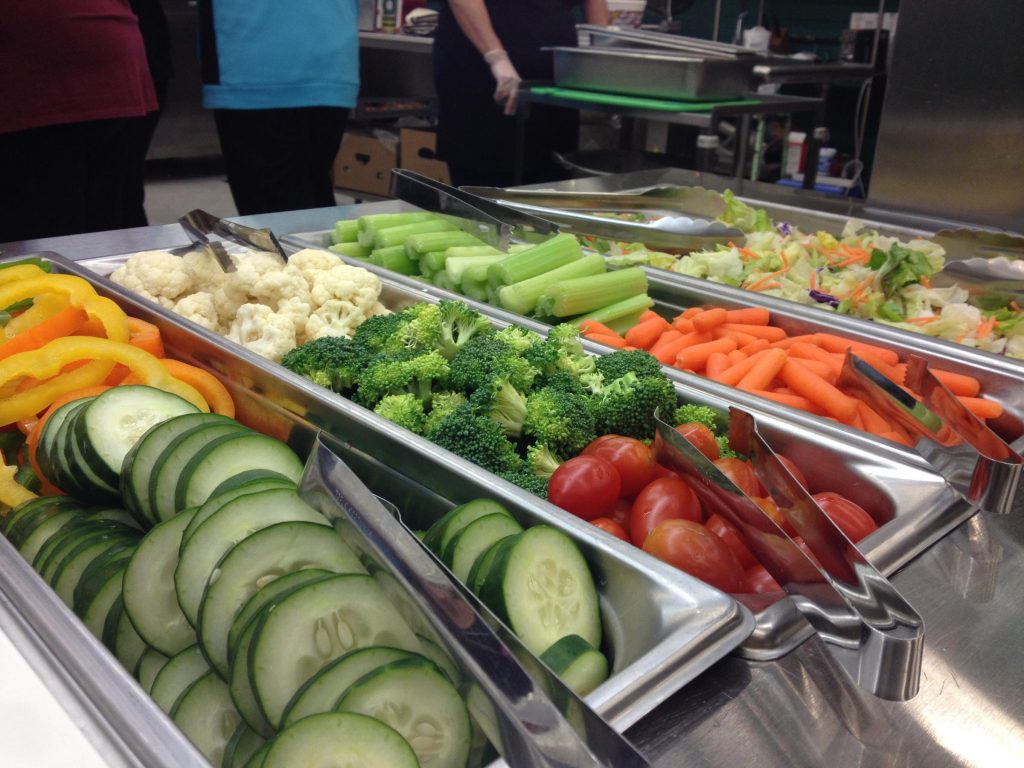 Indianola CSD Food Service Department takes pride in preparing and serving high quality nutritious meals to our students. The meals feature 100% whole grains, fresh fruits and vegetables daily. The high school and middle school staff prepare a variety of meal options daily which include a self- serve salad bar that includes five fresh fruits and eight fresh vegetables.
The Food Service Department participates in a summer food service program that allows us to have a direct impact on our community. All students age 3 to 18 are eligible for free breakfast and lunch during the summer months.
---
Summer Meals Program
The Indianola Community School District is participating in the USDA Summer Food Service Program during this time, which will allow for a safe and streamlined service of nutritious meals.  Meals will be provided to ALL children without charge.  FREE meals will be provided at the sites and times as follows:
Site                                                                                                 Pickup Times                                    Pickup Days           
Indianola Middle School                                                    11:00am — 1:00pm                   Mondays & Thursdays
Emerson Elementary                                                          10:45am – 11:30am                   Mondays & Thursdays
Dollar General Parking Lot  (1803 W 2nd Ave)                  12:00pm – 12:45pm                  Mondays & Thursdays
From June 7th through August 12th.
Meal packages will consist of 3 breakfasts and 3 lunches per student.
Click here for the full article.
---
Meals Continue to be FREE to ALL Students for the SY 21-22
The USDA has issued nationwide waivers allowing schools to operate the Seamless Summer Option during the upcoming 2021-2022 school year.  Indianola CSD has elected to participate in the Seamless Summer Option during this time.
Free meals will be provided to ALL enrolled children and Applications for Free and Reduced Price School Meals/Milk will not be necessary to participate in Seamless Summer Option.  Applications for Free and Reduced Price School Meals are still highly encouraged to complete as an application may be needed for other benefits such as schools fees (book fees and drivers education), P-EBT (Pandemic Electronic Benefit Transfer), etc.
---
---
 USDA Nondiscrimination Statement
---