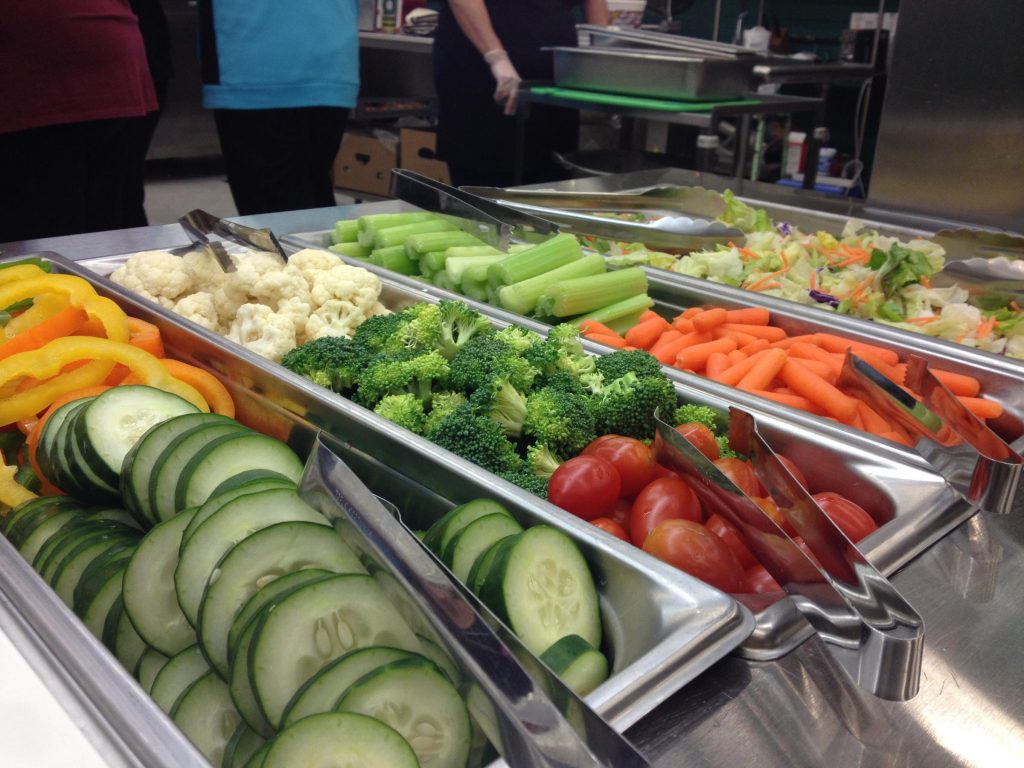 Indianola CSD Food Service Department takes pride in preparing and serving high quality nutritious meals to our students. The meals feature 100% whole grains, fresh fruits and vegetables daily. The high school and middle school staff prepare a variety of meal options daily which include a self- serve salad bar.
The Food Service Department participates in a summer food service program that allows us to have a direct impact on our community. All students age 3 to 18 are eligible for free breakfast and lunch during the summer months.
---
2023-24 Meal Prices

Student (K-5) Breakfast     $2.10
Student (6-12) Breakfast    $2.15
Student (K-5) Lunch           $3.20
Student (6-12) Lunch          $3.30

Adult Breakfast                   $2.35
Adult Lunch                         $4.85
---
Apply for Free & Reduced Meal
When the 2021-2022 school year ended, so did free meals for every student.  This means all families will need to carry a positive balance in their children's school meal accounts when school begins next fall. Applications for Free and Reduced Price School Meals are still highly encouraged to complete as an application may be needed for other benefits such as schools fees (book fees and drivers education), P-EBT (Pandemic Electronic Benefit Transfer), etc.
The 2023-24 application is now available, click here. 
---
Food Service Policies
Indianola Food Service Department participates in the United States Department of Agriculture (USDA) Child Nutrition Programs. Our meals and snacks must meet the standards set forth by the USDA.
---