The Middle School counselors start with students when they enter 6th grade and remain their counselor through 8th grade. This looping structure provides the opportunity for parents, students, and the counselor to form relationships and the strong lines of communication necessary during the student's adolescent age.
---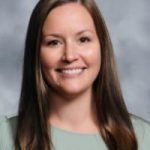 Tiffany Cochran – 8th grade counselor.  Tiffany received her M.S. in School Counseling from Capella University and her B.A. in Psychology from the University of Iowa. Tiffany began her career in social work.  Tiffany's social work experience includes in-residence treatment for children, as well as home health and hospice care.  The majority of her experience was spent working in child protective services for the State of Iowa. Tiffany has been a counselor at the middle school since 2019.
---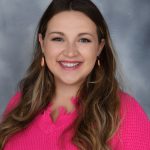 Haley Finn– 7th grade counselor.  Haley received her M.S. in School Counseling from Buena Vista University and her B.A. in Social Work from Wartburg College. Her social work experience includes working in a substance abuse facility for women and children, as well as mental health service care coordination for adults. After moving to Indianola, Haley worked as a special education and preschool associate while pursuing her master's in school counseling. Haley has spent the last two years working as an Elementary School Counselor and is excited to be joining IMS.
---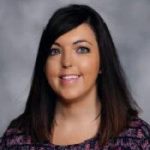 Lacey Cherniss– 6th grade counselor. Lacey received her M.S. in School Counseling from Drake University and her B.A. in Elementary Education from Simpson College. Lacey began her career in education as an Academic Advisor for the Simpson College Upward Bound program, a College and Career Readiness Consultant for the Iowa College Aid Commission, and has worked as a middle school counselor since 2013.