Indianola Middle School Activity Directors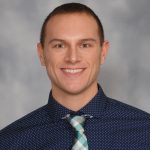 Jonathan Fitzpatrick
Indianola Middle School/High School Assistant Activities Director
jonathan.fitzpatrick@indianola.k12.ia.us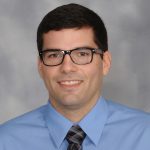 Lee Nelson
High School Activities Director
lee.nelson@indianola.k12.ia.us
Indianola Middle School Athletic Required Documents
Students must get a physical exam and ask their health provider to complete the form every 13 months to remain eligible.  Students will not be allowed to practice or compete without an up-to-date form on file.
Students must sign and return the Concussion Fact Sheet and Good Conduct each year.
Completed documents must be submitted to the main office before participation in the activity.
Sports Physical/Insurance/Good Conduct (2 sided form)
Athletic Sport Information
Fall Sports
Winter Sports
Spring Sports
8th Grade Football

7th Grade Football

7th and 8th Grade Boys and Girls Cross Country

8th Grade Volleyball

7th Grade Volleyball

8th Grade Girls Basketball

7th Grade Girls Basketball

7th and 8th Grade Wrestling

8th Grade Boys Basketball

7th Grade Boys Basketball

7th and 8th Grade Girls Track

7th and 8th Grade Boys Track

7th and 8th Grade Girls Softball
Indianola Athletic Booster Club