District Boundaries
The Indianola Community School District encompasses over 160 square miles and serves over 20,000 residents. It is bordered by the Des Moines school district to the north, the Norwalk CSD to the northwest, the Martensdale-St Mary's and Interstate 35 CSDs to the southwest, the Southeast Warren CSD to the southeast and the Carlisle CSD to the northeast. The district includes the communities of Indianola, Ackworth, and Sandyville.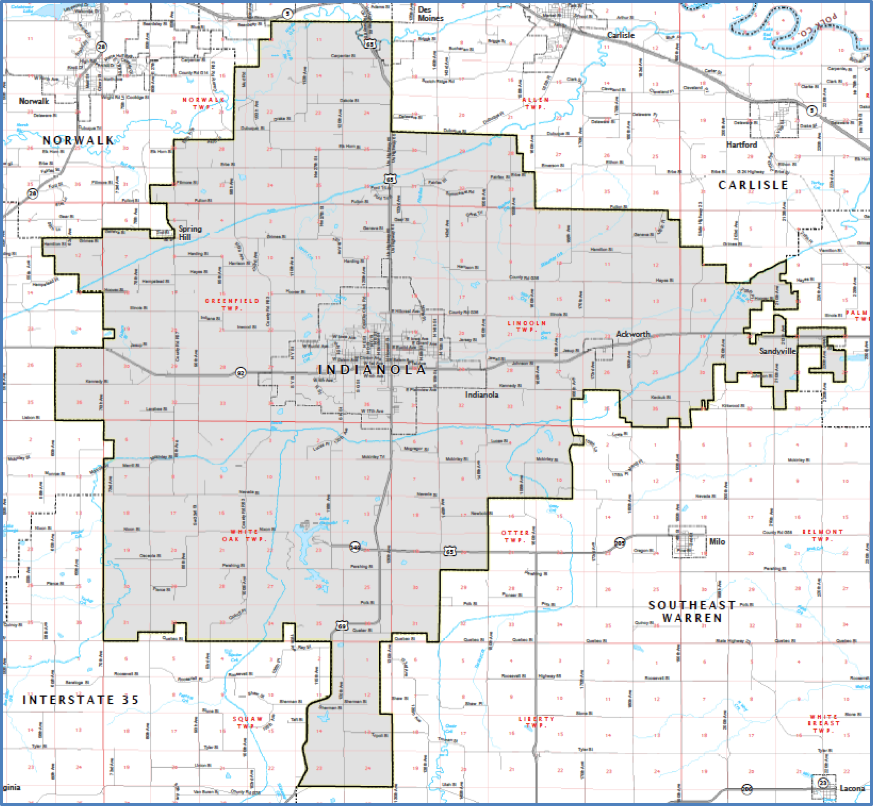 For a larger map, please go to: Iowa Department of Education ICSD Map
To verify if a home is in the Indianola Community School District, please check the Warren County Assessor's site.