Share your story!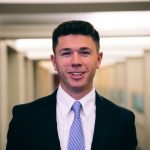 Indianola Spotlight
Where Are They Now Wednesday - Tyler Piper
A feature updating you on past Eat Well, Play Well Ambassadors.
Read More
Indianola Info Hub
Select your building to view announcements, information and more!
Indianola High School
View Website
Veteran's Day Tribute Video
This Veteran's Day Video has been a collaboration between the Gifted & Talented students at IMS, IHS, Irving, and Whittier, the band and chorus at IMS, and the chorus at IHS. It has been a labor of love…
Read More
FALL PLAY!!!
Come see Clue: On Stage with us live in the Indianola High School North Gymnasium at 7:00 p.m. Friday, 11/6 and Saturday, 11/7 or 2:00 p.m. Sunday, 11/8.  Seating is limited to encourage social distancing.  Masks are required….
Read More
All Announcements