Share your story!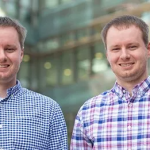 Indianola Spotlight
Twins From Indianola Honor Their Father Pursuing Medicine
Twin brothers Nathaniel and Brandon Johnson of Indianola are honoring their late father's legacy by entering the field of medicine. They attend the Carver College of Medicine at the University Of Iowa together. Last week, they got some surprising news as to where their careers will take them next. Listen to Nathaniel tell their story...
[Credit: https://whoradio.iheart.com]
Read More
Indianola Info Hub
Select your building to view announcements, information and more!
Laura Ingalls Wilder Elementary
View Website
District ESSER III Plan
Indianola Community School District will be using ESSER III funds this year (Federal COVID Funds). As part of that process, the district will have a public hearing at the next board meeting on 8/9/21 at 5:30 PM. Please…
Read More
All Announcements
Indianola Middle School
View Website
District ESSER III Plan
Indianola Community School District will be using ESSER III funds this year (Federal COVID Funds). As part of that process, the district will have a public hearing at the next board meeting on 8/9/21 at 5:30 PM. Please…
Read More
All Announcements
Indianola High School
View Website
District ESSER III Plan
Indianola Community School District will be using ESSER III funds this year (Federal COVID Funds). As part of that process, the district will have a public hearing at the next board meeting on 8/9/21 at 5:30 PM. Please…
Read More
All Announcements