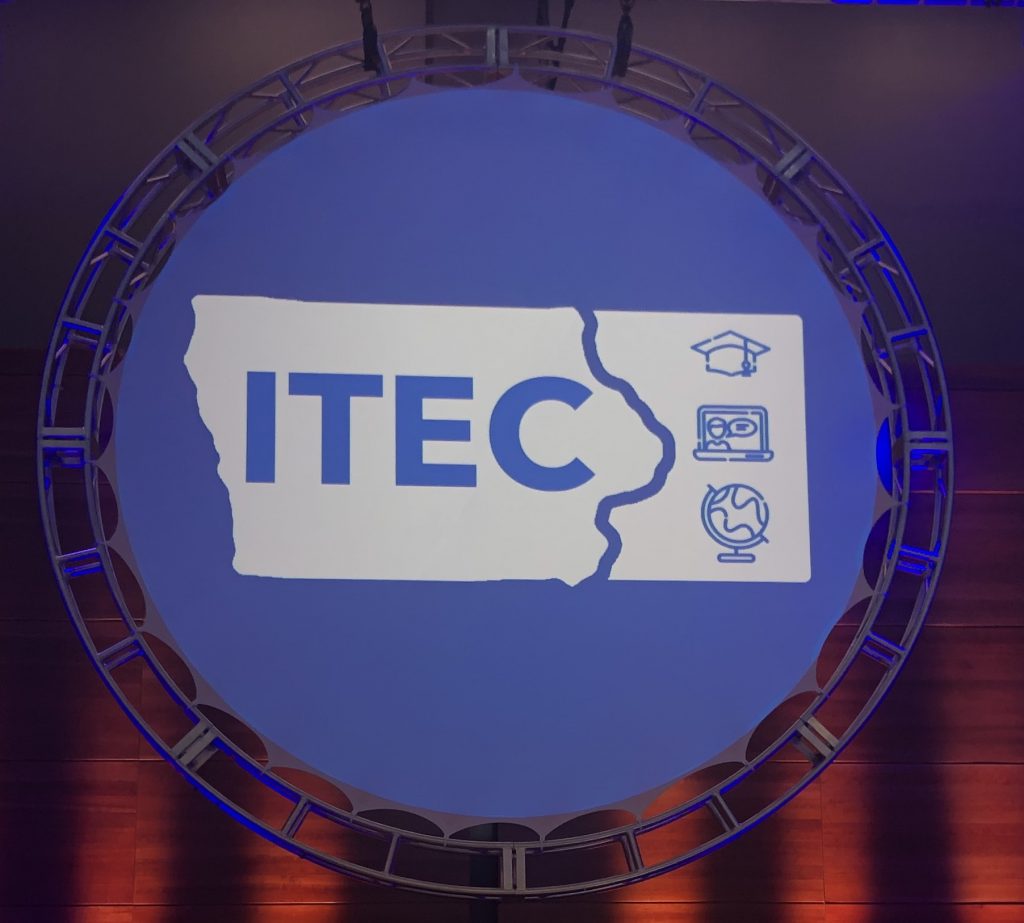 Indianola's Technology Integration Coach, Ali Sauter, and Teacher Leader Coordinator, Kim Grissom, received the Iowa Technology & Education Connection (ITEC) Local Technology Leadership Award on Monday, October 14th.  This is a state-wide award that recognizes educators who demonstrate excellence in using, integrating and supporting technology in education.
Both Kim and Ali worked tirelessly to make our online learning program a reality for High School students.  They were instrumental in the creation of the program, as well as professional development for our teachers.  Superintendent Sathoff stated, "Kim and Ali are remarkably bright, hard-working employees who have the powerful combination of being great teachers and tech-savvy professionals… The organization skills, vision, communication, and hard work of these two ladies has been amazing… I would want Ali and Kim on my team no matter what the undertaking was, but without a doubt they are deserving of the ITEC Local Technology Leadership Award."
Congratulations Ali & Kim!